The Flyers made a trade today, and to say the least, I'm not thrilled. The official details of the deal are Radko Gudas for Matt Niskanen of the Washington Capitals. The Flyers also agreed to retain just over $1 million of Gudas' $3.35 million salary. That comes to 30%. Before I dive into why I don't like this deal, let's learn about the two players involved.

Radko Gudas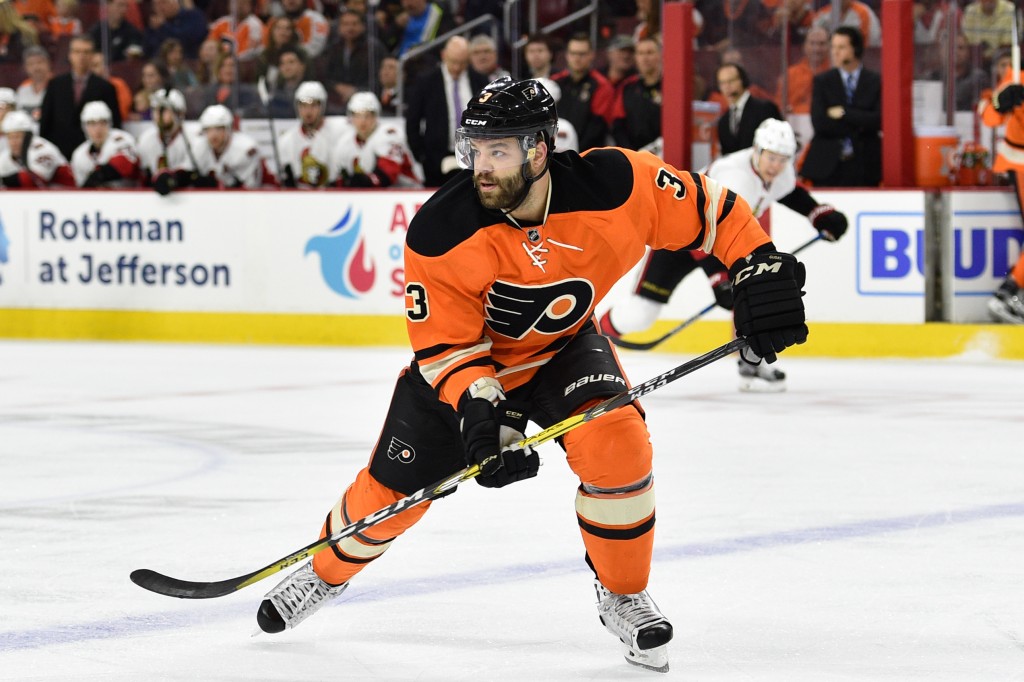 Gudas just turned 29 years old, and is entering his 8th NHL season. He was drafted #66 overall in the third round of the 2010 NHL draft by the Tampa Bay Lightning. He played one more season in the WHL before playing 3 years in the AHL for the Lightning's affiliate. Then, he spent three years with the Lightning, two of which he only played 22 and 31 games respectively. In his one full season with Tampa Bay, he had 3 goals and 22 points in 73 games. However, scoring is not his forte, Gudas is know to be a tough, hard nosed defenseman, earning him several suspensions over the years. His stint in Tampa ended when he was traded to the Flyers in the Brayden Coburn deal. He spent 4 healthy, seasons with the Flyers registering about 18 points per season. Once again, Gudas is the type of player to throw the body around, shown by his average of 101 penalty minutes in 5 healthy seasons. One last very important thing, he's right handed, a premium trait often searched for  in today's NHL defensemen.
Matt Niskanen

Matt Niskanen is 32 years old, and was drafted by the Stars #28 overall in the 2005 NHL draft. He's had a long NHL career that includes time with the Stars, Penguins and Capitals. He does put up more points than Gudas however and takes less penalty minutes. He is also right handed. Niskanen won a cup with the Capitals last year, however, he has shown signs of deterioration this year.
I don't like the trade is because I personally think Gudas is a better player right now both analytically and by the eye test. But even if you think Niskanen better, he's older and is signed for one year longer at a higher cap hit. Not only do I think Gudas is better, but Niskanen's contract combined with age is a worse situation. This was a total loss of a trade in my eyes and I hope Niskanen proves me wrong.
Photo Credits: http://www.prohockeyrumors.com, jaspersrink.com, http://www.pensburgh.com